Sleep you can't stop talking about

@eightsleep It's good
7-8 hours usually. Really dialed in my sleep with Eight Sleep and Oura.
Sami Clarke
Wellness influencer
@eightsleep, it's listed on the blueprint website 🤝
Lewis Hamilton has new secret weapon as F1 star and team-mate George Russell sleep in £2,000 'stethoscope' bed

Andrew Ross Sorkin
@andrewrsorkin
+1. It is very good.
Louisa Nicola
@louisanicola_
Whenever someone asks "how is your sleep fitness, Louisa", I send them this photo. All jokes aside, I just hit 1 year in my @eightsleep fitness journey and the most noticeable changes are; decreased sleep latency and increased TST (total sleep time).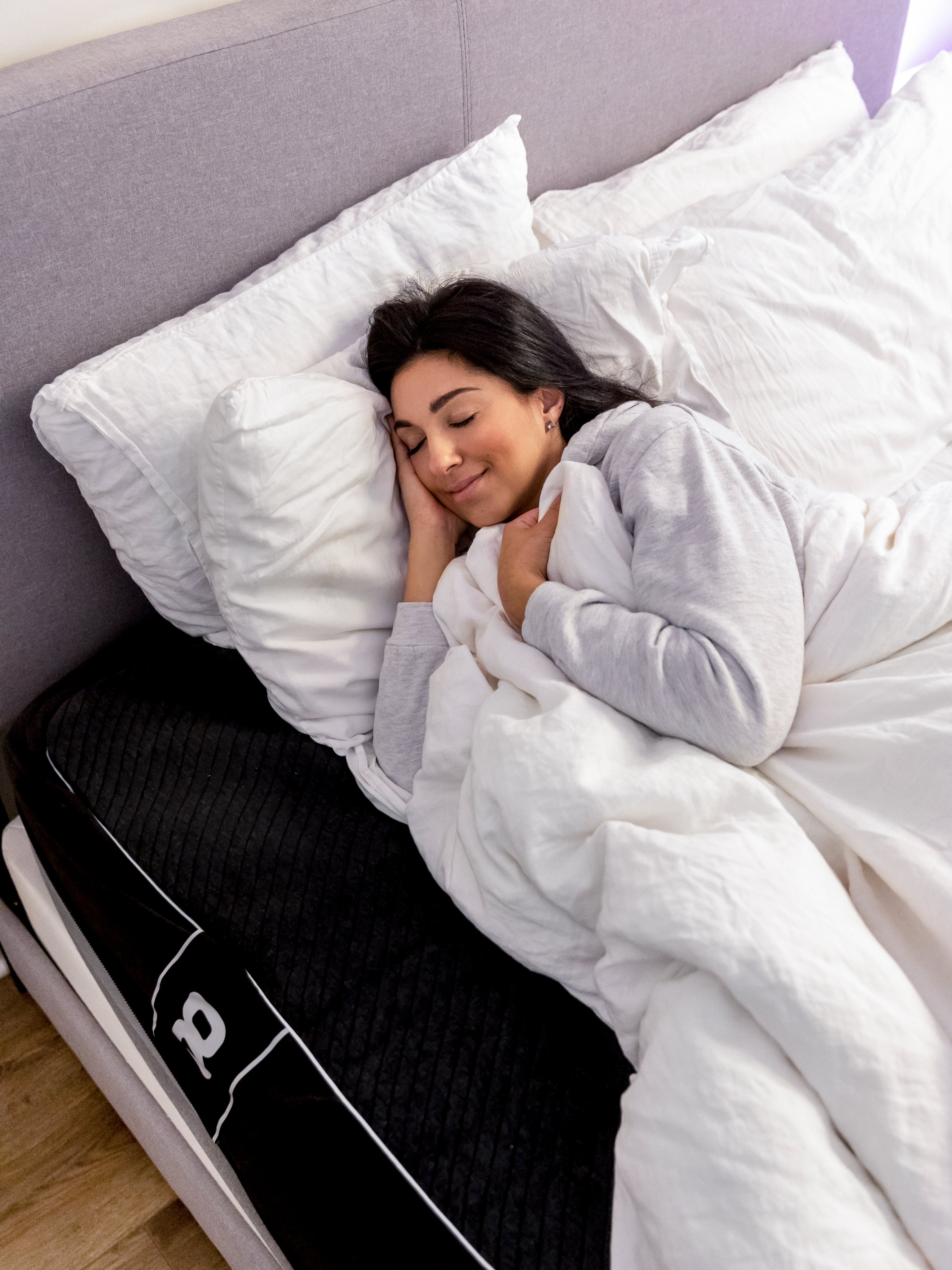 The luxurious sleep lives of CEOs—the $2,000 smart mattress Mark Zuckerberg and Bryan Johnson use to master their sleep

Jessica and I met Matteo Franceschetti of Eight Sleep today, and 5 minutes into the conversation we ordered one.
christina trexler
@xtinacomputes
perfect temperature to sleep all the time, good to see how my HR and HRV react to different night routines, warns me if i'm getting sick, warms in the morning, i sleep so good
Laura Sanko
UFC Commentator & TV Personality
Romain Grosjean
@RGrosjean
First night with our new
@eightsleep
pod 3 cover
Slept incredibly well
Went cycling and cycled super fast
Good sleep = performance
💯💪🏻📖😍
Dr. Andrew Huberman
Neuroscientist - Stanford University
Aaron Judge Uses These 6 Things to Stay at the Top of His Game
Joe Rogan
Podcaster & entertainer

Metrics wise: HRV up 10-15%, resting heart rate down around 3-5 bpm, deep sleep up 20-50% vs long term stays elsewhere

Qualitatively I don't get very tired around 4pm versus always having an afternoon crash when elsewhere

Sleeping at ~67 degrees matches about half the effect
Literally the best thing I've bought in the last two years. My wife and I love ours and miss it when we're away from home.
I know this is tongue-in-check but @eightsleep genuinely changed my life

I used to be a sweaty boi

No more
Unbox Therapy
Product reviewer
Juan Manuel Correa
@JMCorrea__
Rested and ready 👊 @eightsleep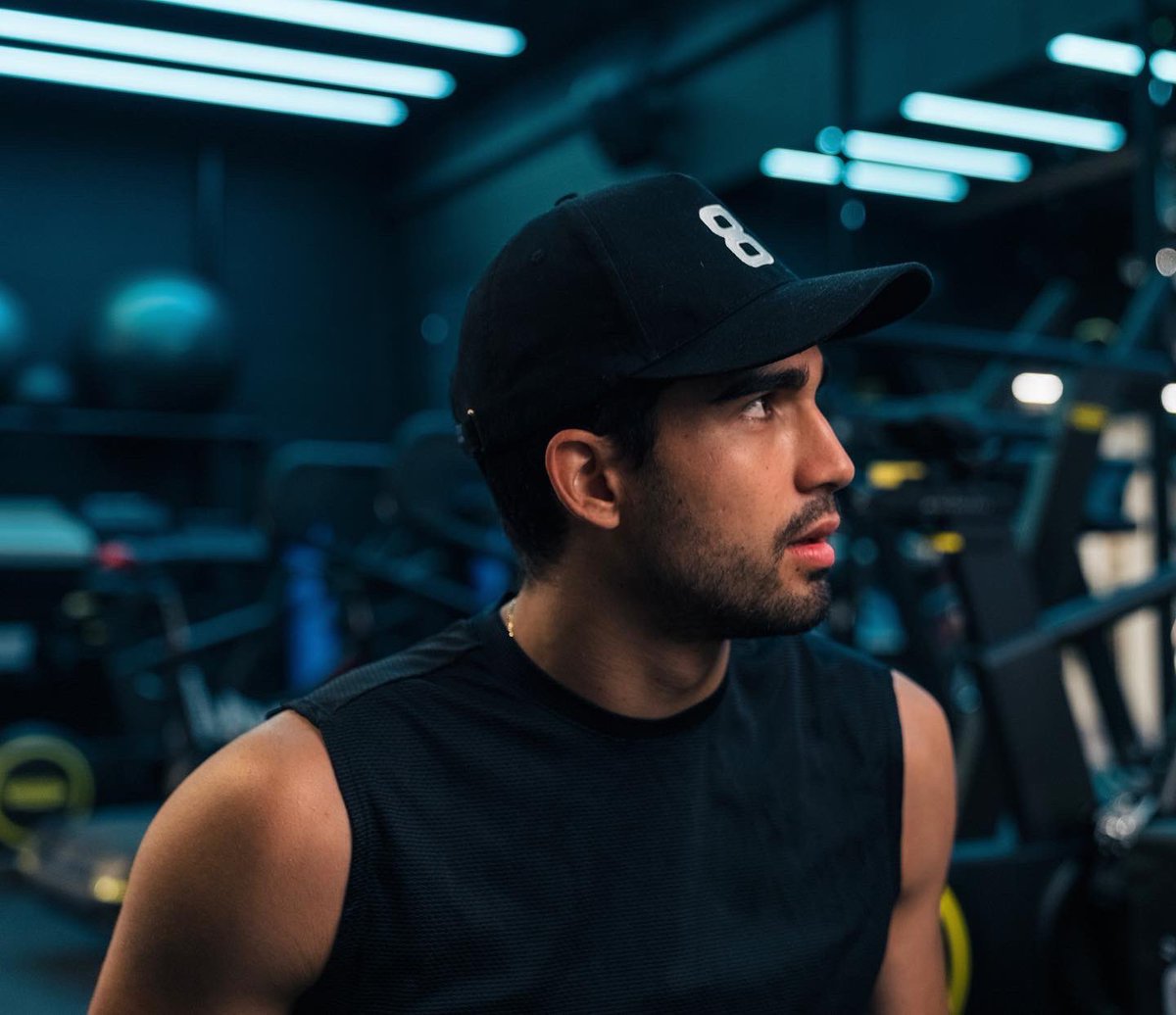 GINA DARLING
@MissGinaDarling
I got a water cooled/heated bed cover a while back from @eightsleep and it's still my most fav thing ever. It's hot af in LA and my bed is at 55 degrees. Nuts.
The Co-Founders of Eight Sleep Want to Optimize Your Performance (in Bed)

Matthew Dellavedova
@matthewdelly
First thing I had on my list to get set up in Sacramento- thanks @eightsleep 💤👍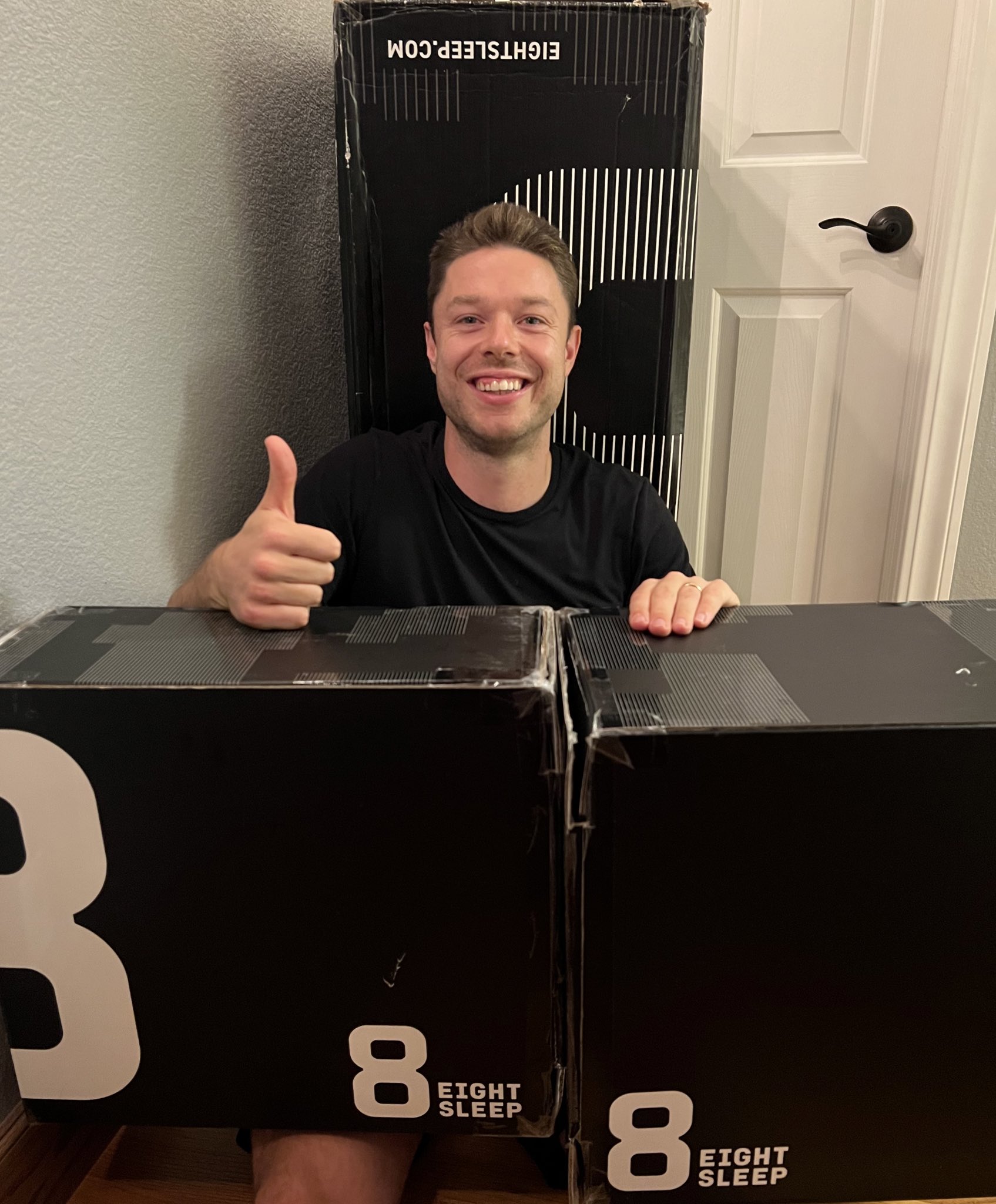 Benjamin Smith
@itmebenjamin
Better comfort means better sleep.

Better sleep means better health, happiness, and productivity.

My @eightsleep mattress has been one of the best investments I've made.
Alex Warren
Musician & entertainer
collectorkev 🧙🏻‍♂️
@heyKevD
I got the @nectarsleepmattress with the @eightsleep pod system and its amazing. Adding the temp control has been a game changer for my sleep tbh
Jordynn Wynn
Lifestyle influencer

Rachel Neylan OLY
@rachneylan
The heatwave continues but so do post training recovery naps enabled by @eightsleep ... much needed after last week's load from @LeTourFemmes ! 😴💯🙋🏼‍♀️🙌🏻.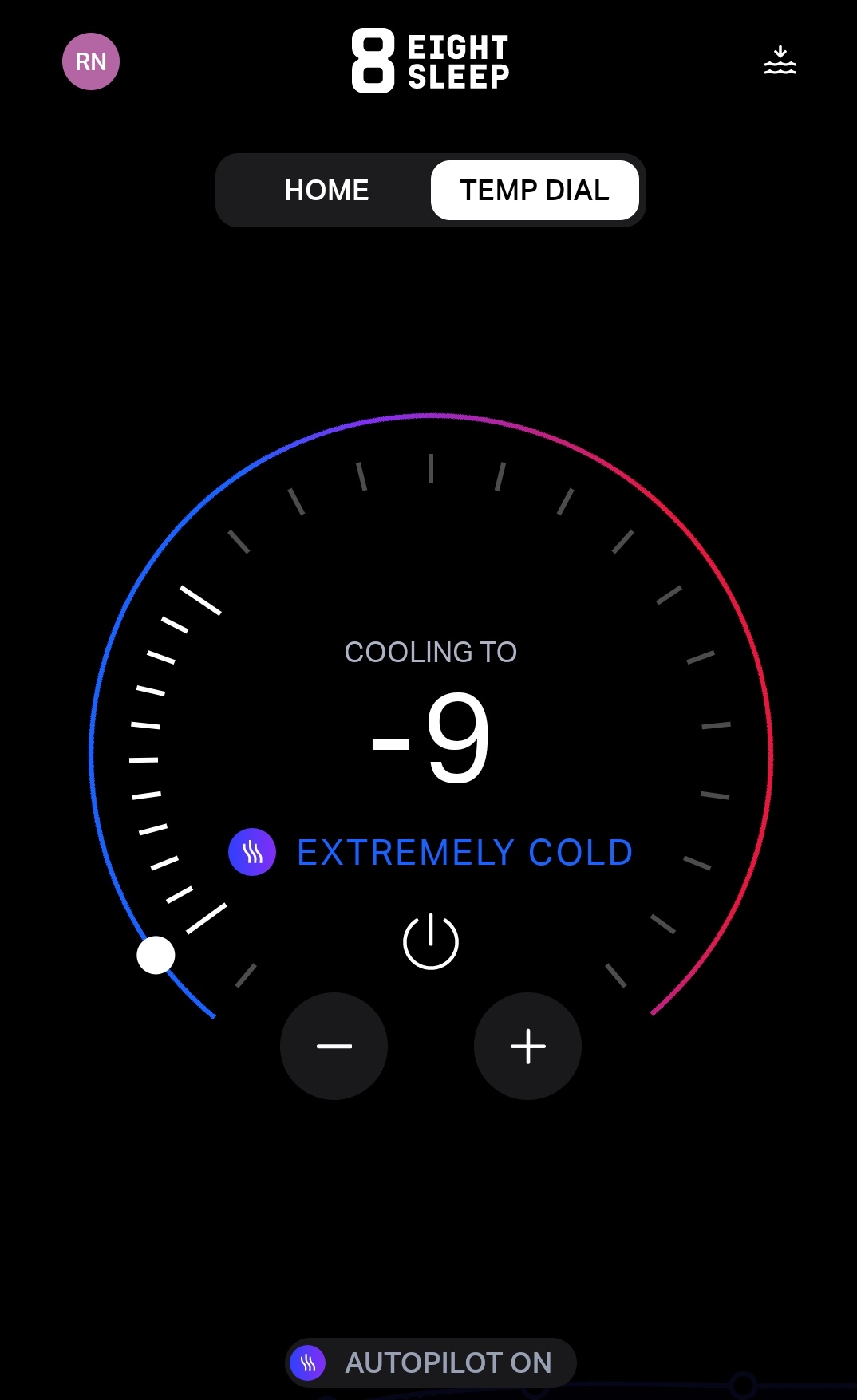 Andre Fluellen
@flu_dot_com
I didn't know I was sleeping dumb until I started sleeping smart! 😂😂😂 @eightsleep beds are the TRUTH! For a night sweater like myself, the bed always keeps me cool. I'm excited for the new Pod 3!
Dr. Dustin Portela
Skincare & health expert